View and register for
Events
currently active
Class Schedule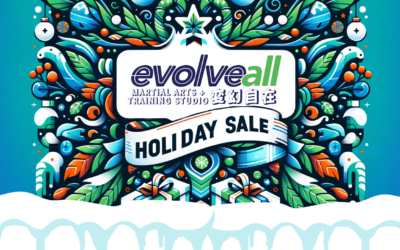 If you're looking for a present for the martial artist in your life, EvolveAll has you covered...
"In the heart of EvolveAll, we believe in the power of unity, diversity, and personal transformation. Spanning a range of disciplines—from the serenity of Tai Chi and Yoga to the dynamism of Brazilian Jiu Jitsu and Boxing—we offer a mosaic of experiences tailored for all ages. Each class, whether group or private, is a step towards personal growth. In our studio, training goes beyond physical boundaries; it's about forging connections, nurturing a community spirit, and building a family that grows together. At EvolveAll, every day is an opportunity to evolve, to challenge oneself, and to be part of a family that supports every leap and every step."
OUR STORY
Our story begins in 2008 when Emerson Doyle fulfilled his dream to create a community space for martial artists to develop their craft and challenge their limits in an environment that encourages creativity and openness to explore martial arts in different ways.
Read More