EvolveAll will be CLOSED May 27th through the 29th for Memorial Day weekend. Check out our upcoming self defense event for women HERE!
introducting
Self Defense w/ Rising Tide Defense
Want to know what to do in a mugging or carjacking?   How to respond to a home invasion?  How to detect if you are being followed?  Know what to do if someone tries to kidnap you or a family member?  Gain the self-confidence and ability to protect yourself and your family that being prepared provides.  This is an insurance policy against violence and its fun to learn.
Rising Tide Defense is partnering with EvolveAll Training and Growth Studio to provide an exciting, well-rounded, and practical self-defense program.   Build a strong foundation of core self-defense skills: guarding against strikes, breaking-free of grabs and chokes, staying on your feet, getting an attacker off of you, and knowing how and when to use self-defense tools… from pepper spray to firearms.  Beyond the fighting skills, you will also learn the mindset, communication, medical, and judgement training to avoid the fight and survive in the aftermath of a violent encounter.
Skill development is paired with scenario-based training to improve your ability to make good decisions under stress, develop instinctive responses, and know what to do if a worst-case situation happens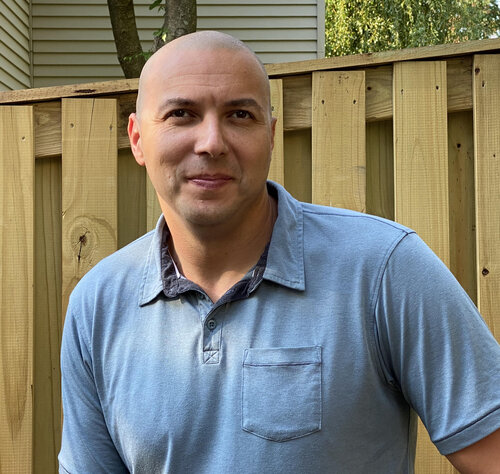 Damon
Self Defense Instructor
Damon has over a decade of experience in counter-terrorism throughout the Middle East. He has trained in hand-to-hand fighting and the defensive use of pistols and carbines. He has his blue belt in BJJ. He focuses on mental and physical preparedness for adverse conditions. He is also an NRA Refuse to be a Victim course instructor and a USCCA certified Range Safety Officer (RSO). Damon has also trained in BJJ under Cecil Burch.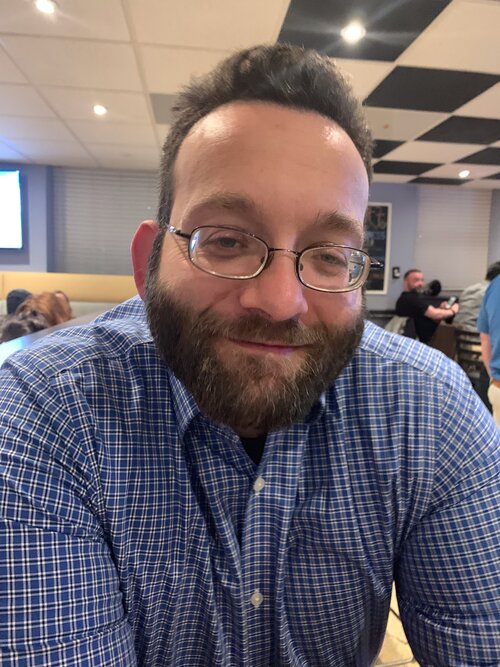 Kirk
Self Defense Instructor
Kirk has 12 years of individual instruction experience as well as more than three years running DOD/Military firing ranges and personal security classes for deploying government personnel. He holds certifications from the following:
Department of Defense

The United States Marine Corps (Foreign weapons instructor)

NRA Law Enforcement division (LE Handgun instructor, LE Shotgun instructor, LE/SWAT Tactical shooting instructor)

Safariland Training Group (Law Enforcement Use of Force instructor)

RangeMaster Firearms Instructor Development Certification (where he received Top Shot).
He has also trained under various US Government and private firearms instructors in tactical combat casualty care, personal security, and de-escalation.
By regularly working on your self-defense system in the studio and on the range, your mind and body will have a framework to apply to a real-world encounter. 
This self-defense system is based on basic principles proven effective in BJJ and MMA, combined  with the ability to see trouble coming and the know ing appropriate response. 
The program enables each student to develop a personalized plan of action, and the skills to execute it under stress.   You will have a chance to think through situations, workshop various options, and build a tailored set of smart responses based on your abilities. 
Instructors will work with each student to make sound,, reasonable, ethical, and pragmatic self-defense plans . The core skills are universal, thea application of them is extremely personalized.  A 6' 4" Black belt should have a different plan than a 5' 3" person with mobility challenges.   This is why the program is so accessible to novices, yet will challenge skilled martial artists or those that carry a firearm professionally    
You will see growth across thefull spectrum:
Ability to communicate: avoid conflict, d-escalate,

 

use your voice as a fence, and if needed get help.
Survive violence:

 

Stay on your feet, stay conscious, get someone off you, and ultimately force the attacker to stop when escaping isn't an option. 
Mindset & self-confidence:

 

Think clearly under stress, make good decisions, kno what you have to do, and know that you can do it because you've done it in training. 
Bonus material: 

Medical: Stop bad bleeding either from

 

a violent encounter.or an bad accident.
Ethics: Think through both the justifiable and moral use of force.
Home Security: How to make your home safer.
Basics of Firearms: How do they work, how do I deal with an armed attacker, anddoes a firearm make sense for me as part of my self-defense system?
We build survivors.
Check out our
Self Defense Blog
Check out our March INTRO EVENTS for Brazilian Jiu jitsu, Striking and Tai Chi!introduction to Self Defense w/ Rising Tide Defense The EvolveAll Self-Defense Program with Rising Tide Defense is growing fast. We talked to instructor Damon Gabriel to find out...