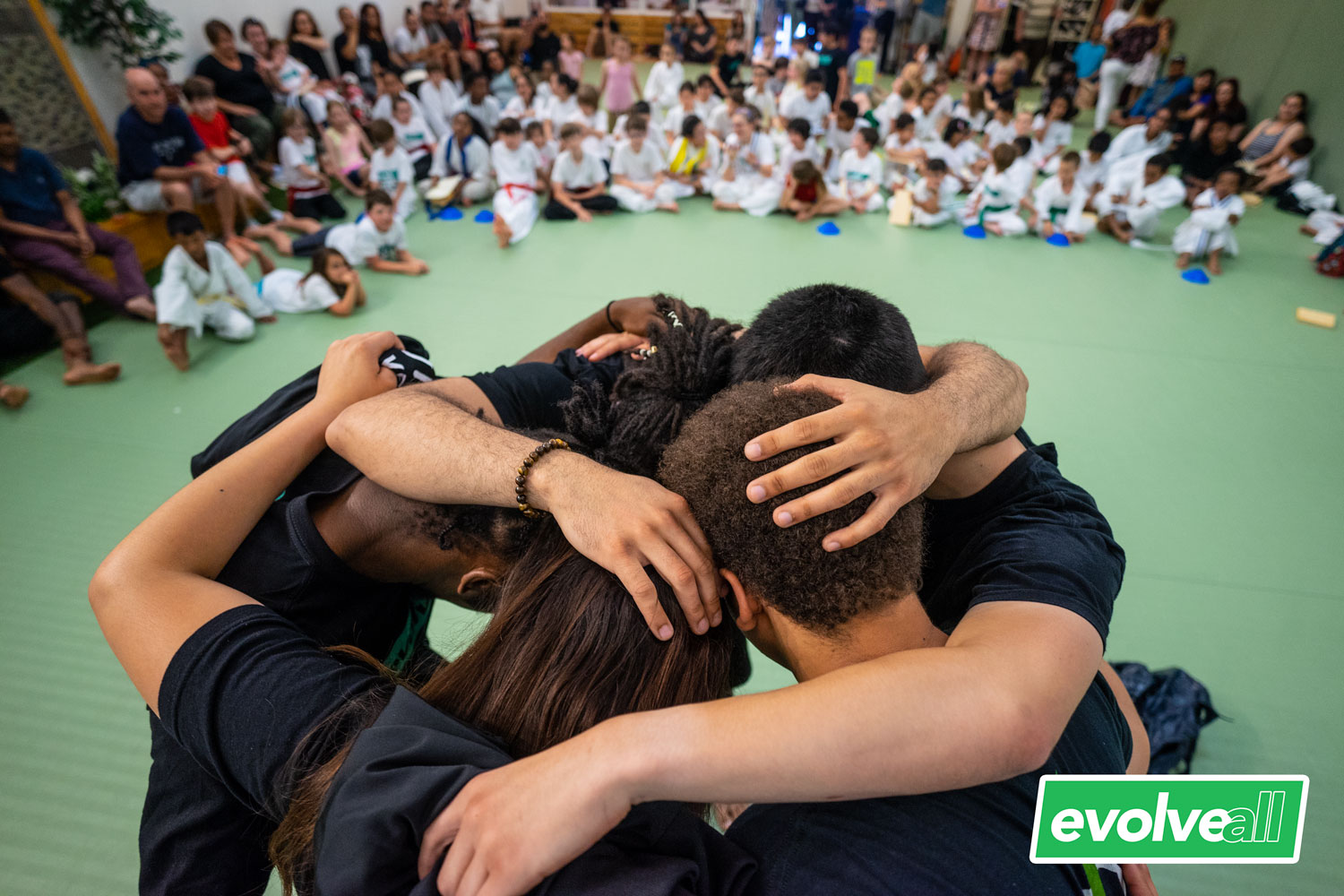 OUR STORY
Our story begins in 2008 when Emerson Doyle fulfilled his dream to create a community space for martial artists to develop their craft and challenge their limits in an environment that encourages creativity and openness to explore martial arts in different ways. Incorporating tricking and acrobatic movements into his of Tae Kwon Do training, Emerson formed the Creative Forms Crew, a passionate group of men and women dedicated to their art. They helped Emerson establish Creative Martial Arts, a group that taught classes to children in community centers around Arlington.
In 2010, Emerson and his team sub-leased a space for a few hours a day, at the White Birch Kung Fu School on Columbia Pike not far from the current studio. The team also started to teach at elementary schools around Arlington, launching the youth martial arts program.
Taking advantage of the momentum, in 2011, Creative Martial Arts leased its own studio space nearby at 2609 Columbia Pike, offering Emerson's own brand of martial arts classes, and an after-school program. Many of the original Creative Forms Crew team helped run the studio and the studio's enrollment reached 100 members. More programs and team members were added.
Realizing his vision was evolving and the community he created was expanding, Emerson and his team changed the name of his studio to EvolveAll. In 2013, the team moved to a 9,000 square foot studio about half a mile away on Columbia Pike, offering martial arts, yoga, fitness, and after-school care programs. The community grew to 300 members and was a wonderful space for families and the community. But it didn't last long.
In 2017, EvolveAll found itself moving into another new space – Emerson and his team were victims of the continued redevelopments along Columbia Pike. This time they had to leave Arlington. Enrollment dipped and they missed their community. Despite this, the team worked through it and continued to look for ways to return to home. The two years in Falls Church forced them all to grow in different ways. Their operations improved, their programs expanded, and the team found ways to adapt and succeed. It was almost like the universe was preparing them for the next move.
In early 2019, the current space along Columbia Pike was made available to EvolveAll, and a lease was signed. The team was giddy with excitement. The space is modern, beautiful, perfect for community gatherings, conducive to growth, and welcoming to all who walk in the door. It is a space the team and the entire community is proud of. A place to call home.