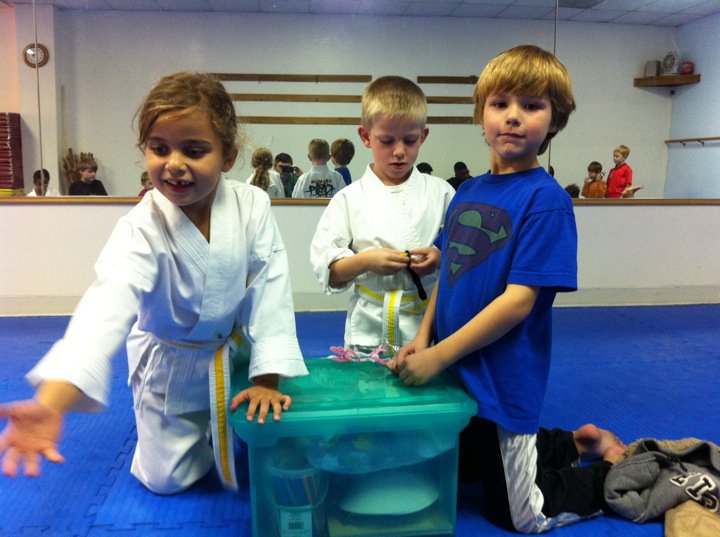 January 2009 – Origin Story
Founded in 2009 by Emerson Doyle after he left his old master and began practicing a new style of martial arts that incorporated acrobatic movements.
A team called the Creative Forms Crew that started after hours in his old masters studio, came with him. This group helped support Creative Martial Arts.
When they started classes were run out of places like Walter Reed Community Center, Thomas Jefferson Recreation Center, and Arlington Mill Community Center. When they couldn't find a place to train inside they just did it in any open field. The winter made this difficult, but it's a fond memory of theirs.
After having to train out of community centers and fields for a period of time, they began to sublease space out of White Birch Kung Fu, located at 2526 Columbia Pike.
2010 –
The First Sub-Lease
The 1,500 square foot school was owned by Sifu Robert LaPointe who had been teaching there for 18 long years. He would yell at you if you walked on the grass, but he was cool. He was a huge help for the wet behind the ears team. In 2014 he retired, closed his doors, and moved to Texas where he built a Kung-Fu school on a piece of land he bought. It had a pond and his number was painted in white on the roof.
When Creative Martial Arts began teaching out of local Arlington elementary schools such as Longbranch Elementary, Barcroft Elementary, and Barrett Elementary, the youth martial arts program began.
After gaining some momentum with a growing youth program, Creative Martial Arts leased its very own space at 2609 Columbia Pike, in the same strip as Atillas, CVS, CPRO, and Burrito Bros. Their name evolved to The Creative Arts Center, as they began an after school program that offered transportation and homework help.
April 2011 – Our Own Space
The shopping strip, as well as Fillmore Gardens Apartments, was owned by Eliiot Burka, an almost retired, real estate owner and family man. Mr. Burka worked to his final days before gracefully passing away in 2013, just as our lease with him ended.
With many of the original Creative Forms Crew members helping to run the studio there, The CAC grew, and other programs and team members were added.
When the studio reached 100 members, they decided to take a gamble, and expand upon their community by moving and changing the name to EvolveAll. It was a 9,000 square foot, multi program studio that offered Yoga, Martial Arts, Fitness, and after school care.
April 2013 – EvolveAll One
The Barcroft Shopping Center was owned by Hamshar Properties, and its managing members. It was home to many local business, including a local supermarket, Food Star.
It was a success. The community grew to a large 300 people enrolled, and was a wonderful place for families.
Two years into the growth, the surrounding redevelopments that where popping up along Columbia Pike reached George Mason and Barcroft Shopping Center was sold to Orr Properties, and David Orr. It was slated for a mixed use, residential/commercial building.
They looked for another location, and had to settle on a space just outside of Arlington boarders, and into Falls Church VA. EvolveAll 2 had two floors, with tons of open floor space.
May 2017 – EvolveAll Two
The 6,845 square foot property is owned by Sharam Yavari, a self made business man, that would drive his fork lift to help you move your dumpsters. When asked about EvolveAll possibly getting out of their lease agreement, he said "anything, anything I can do to help."
EvolveAll 2 saw a major dip in enrollment with the new location. They were further away from their original community, and the schools that helped them grow, and this made it very difficult. EvolveAll's team banded together through this. It forced growth in a lot of ways, and they improved on practically everything they were doing.
February 4th, 2019 – EvolveAll signs lease for South Arlington.
June 2019 – EvolveAll <3
To be continued…