Massage Memberships Available! See details in therapist bio.
EvolveAll Massage Services:
Sosei (Restoration) Massage
EvolveAll's Signature Massage (Customized Pressure)
60 Minutes: $115
90 Minutes: $155
EvolveAll's signature Sosei Massage is a whole body massage that allows you to choose the depth of pressure. Different strokes are used throughout the massage to promote soft tissue health, circulation, boost the immune system, and achieve that deep relaxation everyone looks for at the end of a stressful day or week. The aim of the Sosei Massage is to restore the body to health and good function.
TADA!
(Trigger Point/Applied Pressure Technique)
25 Minutes: $80
The TADA massage is a combination of trigger point, applied pressure, deep tissue, and active isolated stretching. Focused on specific muscle groups or injuries, the TADA massage is a functional massage geared towards getting the body back to normal. This massage will help alleviate pains that muscles may be causing, increase range of motion in tight/injured muscle groups, and help with overall body health. It's also great for parents and people on the go with options of doing the full time in one sitting or the ability to break it up into 3 abbreviated sessions on our mat table.
Spinal Reflex Therapy (SRT)
(Injury Specific)
Usually lasts 25 – 45 minutes.
$60 (stand alone) $40 (added on to Sosei massage)
SRT relieves chronic pain by locating the root cause and shutting it down.
Spinal Reflex Therapy is a unique method of managing chronic and acute pain resulting from spinal instability. When a joint of the spine is unstable, there is a consistent pattern of muscles that contract in a mapped, predictable and repeatable reflex. This spinal reflex is the cause of most of our chronic pain and muscle tension of the back, neck and hips.
The treatment is threefold:
The therapist will locate the specific site of instability which is triggering the spinal pattern, lengthen each muscle engaged using the applied pressure technique to "turn off" each muscle, and educate the client on stabilization and strengthening of the specific joint.
Fascial Stretch Therapy (FST)
(Table-Based Assisted Stretch)
30 Minutes: $60
60 Minutes: $115
90 Minutes: $155
Fascial Stretch Therapy™ is a pain-free, unique, complete, and complementary system of table-based assisted stretching, focusing on the fascia and joint capsule as the key elements in achieving optimal flexibility, strength, performance, and pain relief. FST™ is one of the quickest, most effective, and most pleasant methods to eliminate pain, restore function, move and feel better in activities of life, fitness, and sports!
People of all ages can benefit from FST™, including anyone who has been cleared by a physician for stretching and active movement, fitness enthusiasts, and athletes of all levels. The results of FST™ are almost instantaneous. After a single session, we guarantee that you'll notice a marked improvement.
Head and Neck Pain Relief Techniques
The upper traps. The most frustrating pain that people don't always understand. With the amount of stress that people are experiencing nowadays, it's no wonder that the upper traps are taking a beating. There are so many ways of releasing them and alleviating some of the pain that you are experiencing and even the collateral pains that come along with it.
Learn More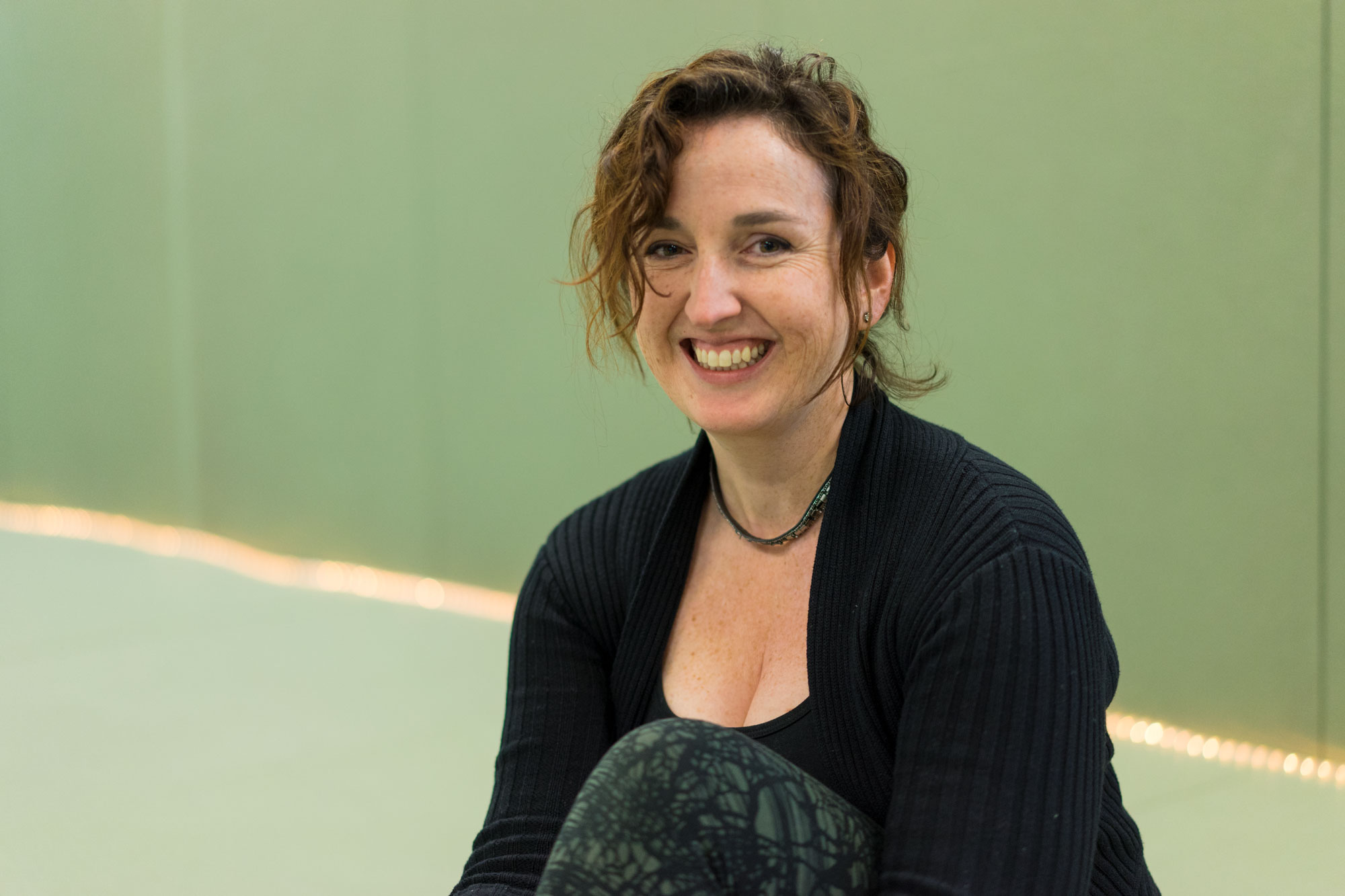 Jennifer Ebbert
As a graduate from the massage therapy certification program of Northern Virginia Community College, Jen is excited to offer therapeutic massage at Evolve All! As a certified yoga instructor, she has been a student of body mechanics for years. She feels passionately that no one should live in chronic pain. Hoping to empower people to move their bodies into better function and pain-free living, Jen educates her clients to be more mindful about their movement, exercise and posture throughout the day. She is trained in Swedish, Deep Tissue,Trigger Point Therapy, and Spinal Reflex Therapy. Jen loves to help people with general relaxation, stress relief, chronic pain management and injury recovery.
Massage therapies offered:
Customized Pressure Sosei Massage, Spinal Reflex Therapy (SRT)
Massage Membership Details:
3 month membership $105/month
6 month membership $95/month
Membership includes (1) 1hr massage or (2) SRT treatments per month, and 10% discount on additional massage services from any therapist.
Contact for massage: jen@evolveall.com
Contact Jen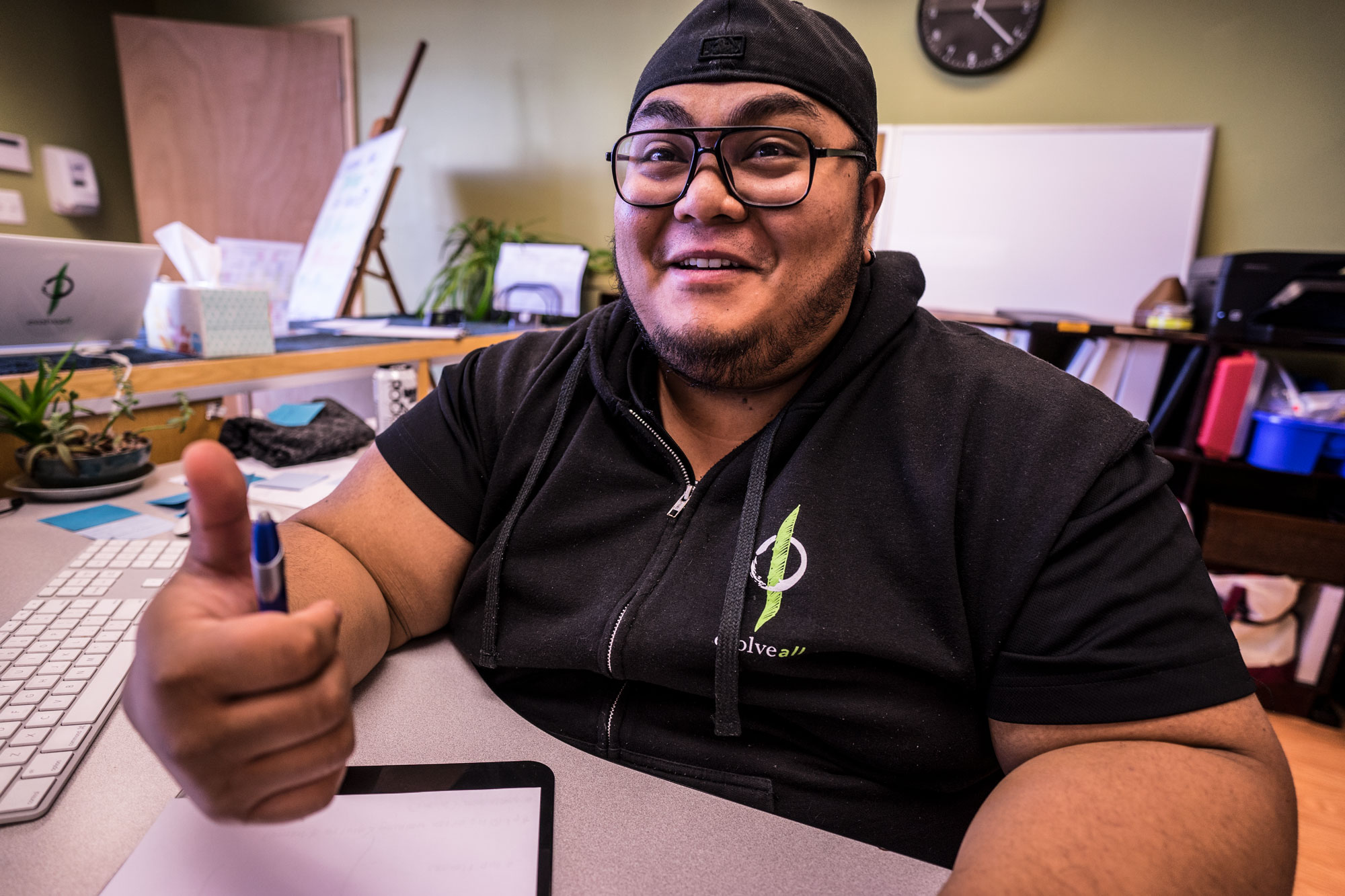 Brian Samson
Brian is both a certified personal trainer and licensed massage therapist. He has a degree in Kinesiology from George Mason University. Working for INOVA Health Systems, he has worked in the pediatrics department at INOVA Fairfax Hospital as well as the INOVA Physical Therapy Centers in Tysons, Alexandria, and Springfield as a clinic technician and post rehab specialist, working in those settings for 5 years. From there, Brian went full time into managing gyms and personal training, still implementing many of the rehab techniques for his clients to maximize the efficiency of client programs. He has worked as a full time massage therapist for the past year and has worked both at the MGM National Harbor and the Salamander Spa in Middleburg, VA. He also works with a number of athletes ranging from fighters to women's semi pro football players.
Brian's Massage Prices
TADA! massage $80/25min
Massage Membership Details
3 month membership $70/month
6 month membership $60/month
Membership includes (1) 25 minutes of TADA! Massage split however works best for you and 10% discount on additional massage services from any therapist.
Contact for massage: brian@evolveall.com
Contact Brian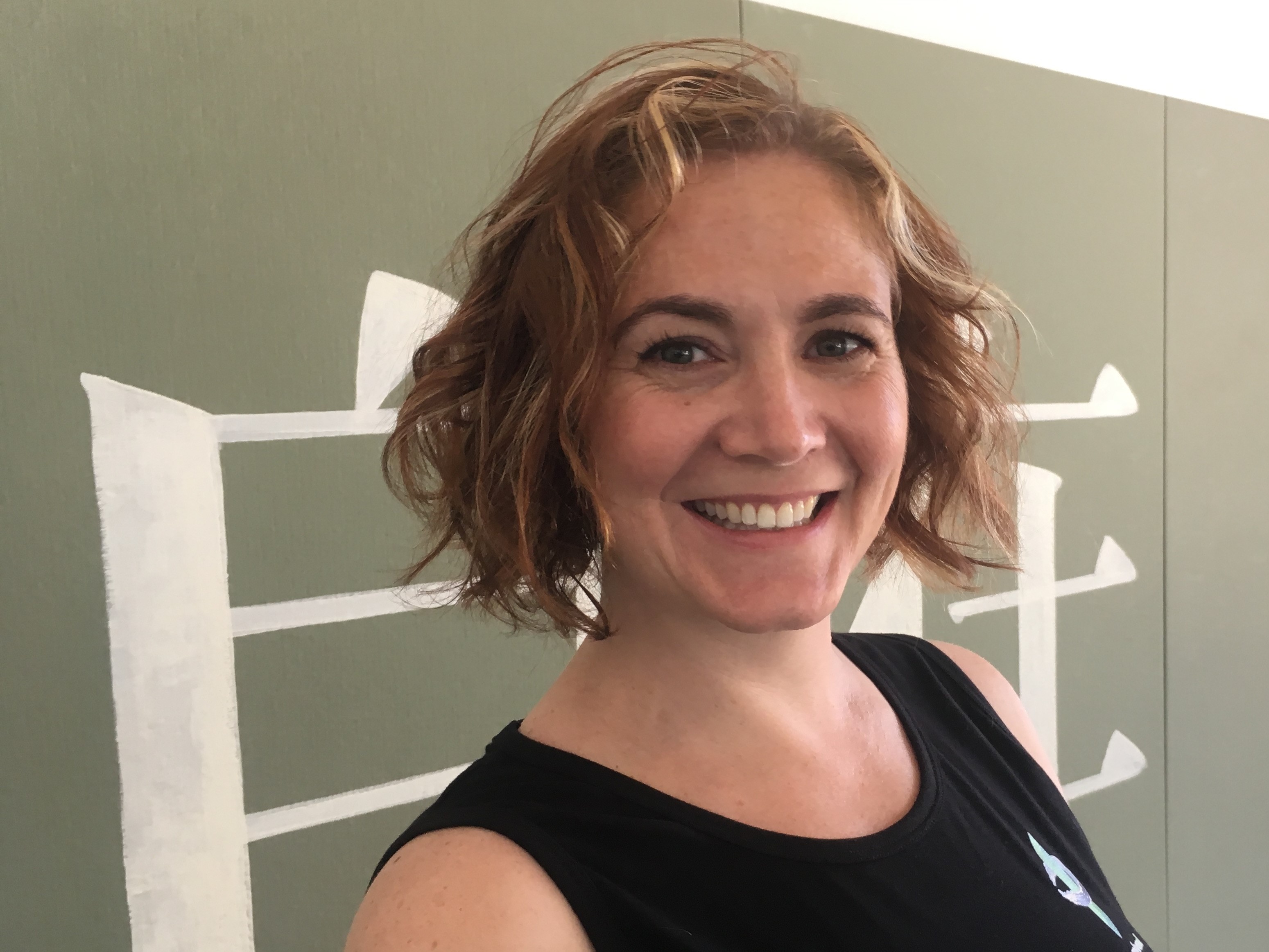 Tabitha Croy
Tabitha's passion is sharing her knowledge of healing energies with others who have had difficulty finding cures for their chronic pain. When conventional medicinal approaches failed to address Tabitha's health concerns, she turned to alternative therapies and discovered the profound healing powers of Yoga, Reiki, Essential Oils and Therapeutic Massage. The benefits gained from Tabitha's intensive study of the body and its energy properties have had a deep and lasting impact in all areas of her life, far above and beyond her initial pursuit of pain management. Tabitha has dedicated the past several years mastering the same skills that brought her comfort, so that she could now help others find relief. Tabitha is a graduate of Northern Virginia Community College's Massage Therapy Program, with an emphasis on orthopedic massage and chronic pain, is a certified Yoga instructor who earned her 200HR-RYT with a focus in healing trauma, and is a Reiki Master. These areas naturally led to her pursuit of Spinal Reflexive Therapy (SRT) and Fascial Stretch Therapy (FST). She combines SRT and FST's scientific approach to the physical body with energy techniques to bridge the gap between healing the physical and energetic body, or as Tabitha likes to call it, where science meets mysticism. It is her belief that we must begin to heal ourselves through each layer, physical, emotional, mental, and spiritual before we can begin to completely heal. Tabitha incorporates all these techniques into a holistic approach to her clients' pain management program. But more importantly, Tabitha takes time to listen and understand her clients' concerns and outcome goals before using her own intuition and know how to customize sessions to their specific needs.
Customized Pressure Sosei Massage, Spinal Reflex Therapy (SRT), Fascial Stretch Therapy (FST), Deep Tissue, and Reiki
Massage Membership Details:
3 month membership $105/month
6 month membership $95/month
Membership includes (1) 1hr massage or (2) SRT treatments per month, and 10% discount on additional massage services from any therapist.
Contact for massage: yogatransforms@yahoo.com
Contact Tabitha
Contact Us:
Phone:
703.585.4325
Email Welcome Crew:
Email Studio Owner:
Visit:
1058 S. Walter Reed Dr.
Arlington, VA 22204
Instagram
Facebook
Set up a meeting with an EvolveAll team member to discuss your goals and learn about our studio: