Kickboxing and Conditioning
Thank you for your interest in EvolveAll's Kickboxing and Conditioning class.
These workouts focus on the fundamentals of defense and offense for striking or stand up martial arts. You will learn the proper stance, footwork, how to generate power in your strikes, and get an incredible workout.
Our instructors have been teaching martial arts for over 15 years, so there is a lot of experience in the room. They will guide on your striking journey, helping you to reach goals and sharpen your skills.
In any martial arts practice conditioning is very important. This class also provides strength, flexibility and balance training. It is a great way to get in shape, stay there, and it will benefit all aspects of your life.
Class Times:
MONDAY >
8:00pm – Kickboxing Fundamentals
TUESDAY >
7:00pm – Fighting Fitness Class
8:00pm – Kickboxing Intermediate
WEDNESDAY >
8:00pm – Kickboxing Fundamentals
THURSDAY >
7:00pm – FIghting Fitness Class
8:00pm – Kickboxing Intermediate
SATURDAY >
9am – Kickboxing Fundamentals
View the Full Schedule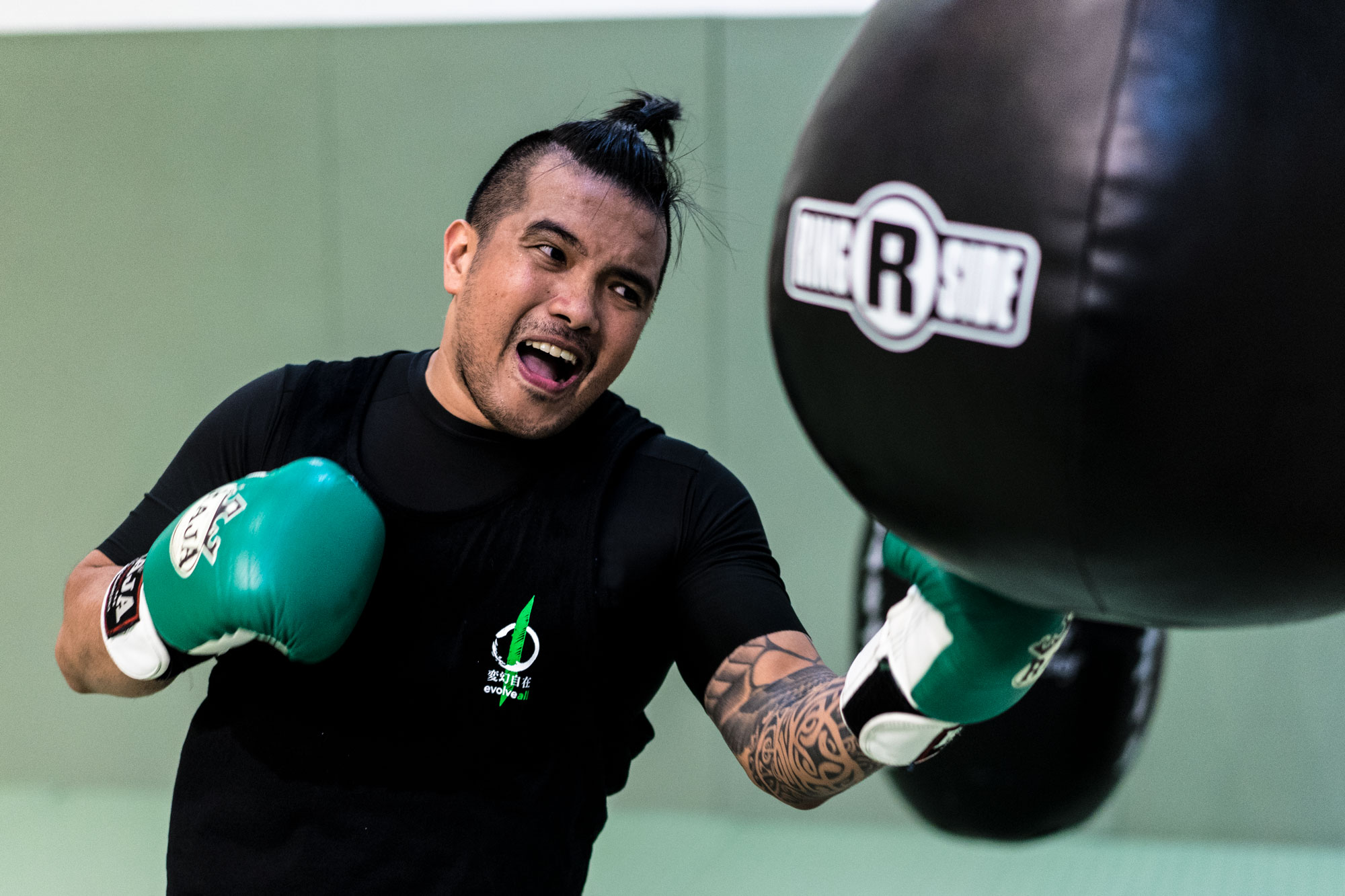 Herill Manrique
Striking Coach
Things to know before you begin:
>The kickboxing and conditioning class takes place on the mat and often times in the gym. Shoes aren't worn on martial arts mat, but are required in the gym. Please be prepared for both.
>Hitting pads and targets is a big part of this class. If you decide to be a part of this program you will need handwraps and boxing gloves. If you do not have these yet, we will provide them.
>Please wear athletic clothing to this class. No street clothes or jeans should be worn.
Check Out Some Striking Videos
Get in Touch w/ Us:
Phone:
703.585.4325
Email Welcome Crew:
Email Studio Owner:
Visit:
1058 S. Walter Reed Dr.
Arlington VA, 22204
Instagram
Facebook
Set up a meeting with an EvolveAll team member to discuss your goals and learn about our studio: